A New Hotel, Entertainment and Recreation Landmark is About to Rise in the Heart of the Metro Manila's Greater Chinatown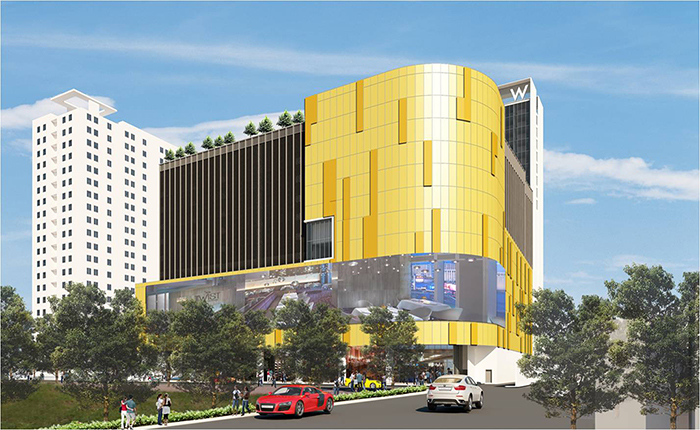 Regarded as the world's oldest Chinatown, established by Spanish Governor General Luis Perez Dasmarinas in 1594, Manila's Binondo district has been a center for trade and finance for the past 419 years. In fact, some historians believe it was the centre for Chinese commerce in the Philippines long before Magellan arrived in 1521, making it the country's historic business nucleus.
Today, Manila's "Greater Chinatown" occupies a much grander swath of geography than its historic center of Binondo. This new "Greater Chinatown" extends to the bustling cities of Caloocan, Malabon, Valenzuela and even Quezon City, San Juan and Mandaluyong. And while other business centers have emerged, Manila's Chinatown has nonetheless continued to remain relevant and prosperous – a key reason why it continues to experience some of the highest land valuations in the country today. With an influx of visitors from mainland China, plus overseas tourists from across Asia and increasing numbers of local visitors, today's Greater Chinatown is as vibrant and dynamic as ever.
Much of Greater Chinatown is undergoing substantial renewal and one of the pioneers of this was the redevelopment of the old San Lazaro Racecourse in Santa Cruz, Manila, undertaken by Manila Jockey Club, the Philippines' racing leader, in operation since 1867. Today's San Lazaro Business and Tourism Park in Santa Cruz, Manila includes SM San Lazaro, a regional destination mall now undergoing a substantial uplift and upgrading; the high end Celadon Residences townhome community and Alveo Towers condominium projects, as well as Vertex One, the first truly IT-dedicated and systems-redundant office tower to be built in the core of Metro Manila, itself a dedicated PEZA facility for BPO and other technology dedicated businesses. Construction of the high-end residential communities and IT tower was undertaken in partnership between the country's most renowned developer, Ayala Land and Manila Jockey Club.
Now, MJC Investments Corporation prepares to accelerate the development of the San Lazaro Business and Tourism Park with the construction of its first major project, the Winford Hotel and Entertainment Project, Greater Chinatown's only dedicated luxury hotel, entertainment and tourism hub, now under construction at a 7,500 square meter site at the San Lazaro Business and Tourism Park.
The "hub" will combine two unique features, a 22-storey, five-star international branded luxury hotel with 128 all suite rooms, and an expansive podium to house high-end restaurants, a column-less 1000+person capacity ballroom, over 900 parking slots and over 9,000 square meters of internationally designed themed indoor entertainment spaces.
The hotel's entertainment hub will fill a critical need for luxury accommodations, meetings and event facilities as well as creative and innovative entertainment concepts targeted to the expanding and affluent Chinese and Filipino-Chinese communities in central Mega Manila, where no new luxury hotel has opened in the past almost ten years. This project marks the first-ever construction of a five-star hotel and high-end entertainment project of this scale in the heart of Greater Chinatown.
The entertainment portion is the casino to be operated by PAGCOR. Under its Agreement with PAGCOR, the Company shall establish the gaming facility, including furnishings, with PAGCOR supervising and managing the casino operations.
Construction of the hotel and entertainment complex is in full swing. Expected to embark on the soft opening of the hotel and casino by December 2015, the Company's entertainment and tourism hub will be the its first foray towards its ambition of becoming a significant player in the rapidly growing tourism and entertainment industry.
More information about MJC Investments can be accessed via the Philippine Stock Exchange website www.pse.com.ph and entering MJC Investments' ticker symbol, "MJIC".